Latest Generation Technology in Ice Cream, Açaí and Popsicle Machines for Immediate Delivery
Polo Sul Ice Cream Machines Industries was founded in September 1993 by professionals from other companies in the sector, initiating its trajectory of success and growth.
Since its creation, Polo Sul has gone through several changes always aiming to improve and modernize its products. In June 2012, the company underwent the greatest reformulation of its history with changes in all areas of structure, making clear its concern for the future of the market and showing the great respect it has for its customers.
With all those changes the company continues to innovate, now with the facilities of the brand new factory, a complex with over 35,500 ft² housed in the technological capital of the country. The factory has an infrastructure of enviable technical capacity. The acquisition of state-of-the-art equipment makes Polo Sul a company focused on the future and committed to providing to its customers all that is most modern in the sector.
The concern with each detail of the new plant denotes the seriousness with which the company treats its customers.
The manufacturing line has gained more agility with the acquisition of cutting-edge technology, making the assembly faster and more precise. This is shown in the commitment to the delivery deadlines of its products.
The changes in the logo after almost twenty years was intended to make it more modern and trendy. This gives Polo Sul a more updated appearance and looks that match the company's constant modernization.
The company is in constant improvement and development of products and heavily invests in production, making the machines available in the market with immediate delivery no matter the season, so it always highlights one of the company's mottos: produce to sell instead of selling to produce.
Polo Sul's commitment  is to always raise the quality of its products to offer the customer the best ice cream machines options. Today, Polo Sul stands out as the largest Ice cream, Açaí and Popsicle machine Factory in Brazil. Watch the video below and get to know our entire infrastructure:
Polo Sul – The Largest Ice Cream Machine Manufacturer in Brazil
THE HIGHEST QUALITY STANDARD
Our products have the best materials and technology on the market
AISI 304 Stainless Steel Chassis
The best steel for eatables
AISI 304 Stainless Steel Coatings
Eluma, Thermomechanics and Cobresul Copper Tube
Danfoss Refrigeration Systems and Controls
Danfoss, Tecumseh and Elgin Hermetic Compressors and Bitzer Semi hermetic Compressors
WEG and SEW Gearmotors and Motor reducers
WEG Electric Panel and Frequency inverters
Coel and Full Gauge Controllers and Timers
Expanded Polyurethane Thermal insulation
The best cost-benefit that only the largest manufacturer in Brazil can offer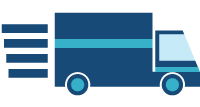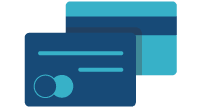 Facilitated Payment
Use a payment plan with up to 12 installments on Credit Card
Many payment methods available. Check them out!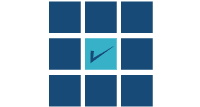 Complete Line of Accessories